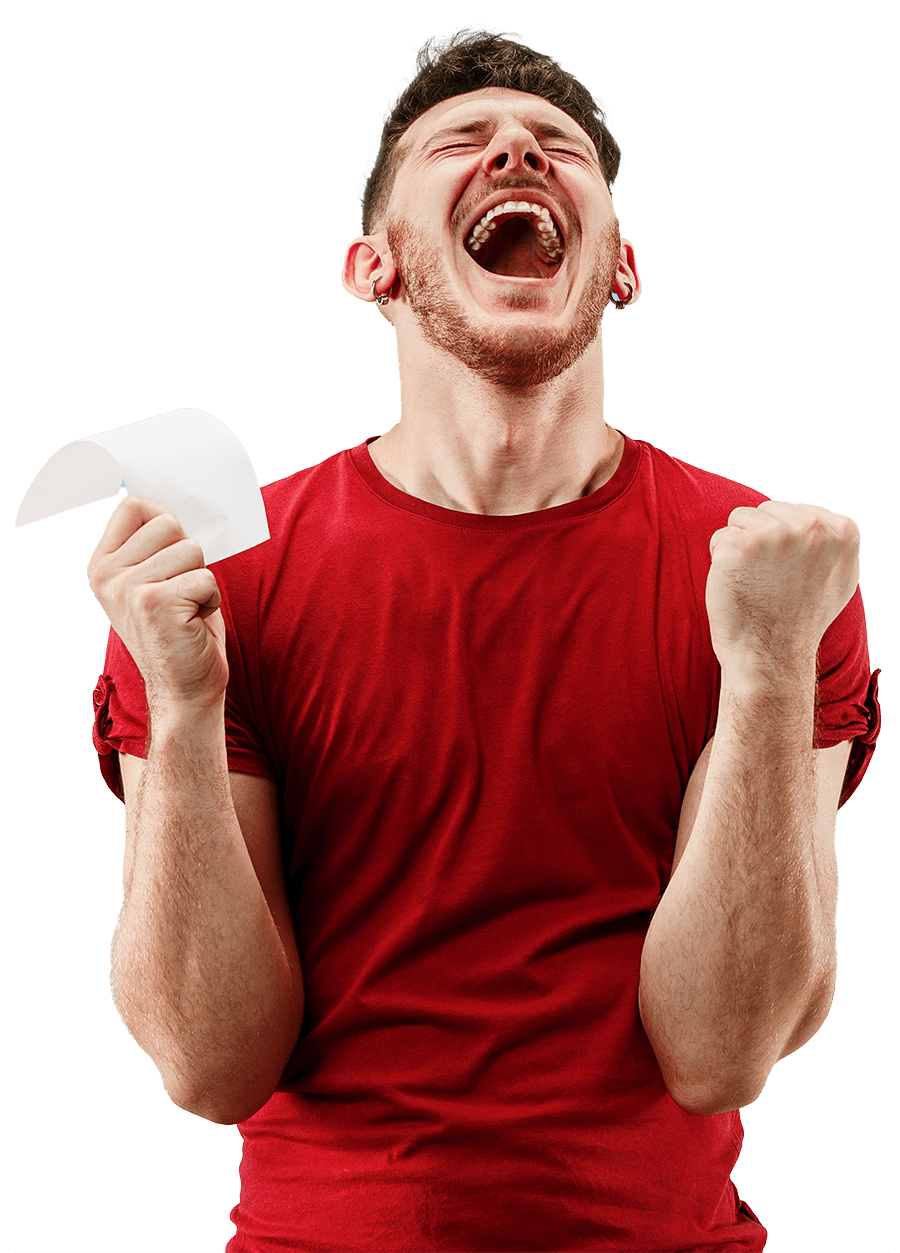 Want That Winning Feeling?
Beating the bookies isn't an easy task…
And once you're inside of our Premium Betting Community – your chances of winning will never be better. Of course, it is betting so we can't guarantee you'll win…
But our track record shows our ability to profit consistently. After you see our tips… And become part of our community…
Is that something you're going to want to give up? Are you ok with going back to betting alone? Better than betting alone is bettering with friends – and better still?
Placing winning bets with friends inside our community. Once you experience what's inside, you won't want to miss out!
Get Your 3X Month Subscription
Increase Your Chances Of Winning Daily! A Reminder Of What's Included…
When you upgrade to a yearly subscription, you're going to get all the exact same content and benefits as your current free trial:

Daily Horse Racing Tips
Anywhere from 2 to 10 horses per day depending on how busy the cards are! Plus tips on every race for festivals like Cheltenham and Aintree.

InPlay Bot
Anywhere from 5 to 20 of our InPlay Bot tips, which scans the markets for games with a pre-match chance of 80% or more, and tips the market when live odds hit 4/6.

Risk Management
Don't risk more than you can afford to lose. With our system you can clearly track profits and losses – so far we're averaging 53 points profit per month!

Daily Football Tips
Daily ACCA and a booking double, with 2-3 ACCAs and booking doubles on weekends!

Value Betting Service
Our all-in-one subscription includes access to our Value Betting Service whereby we capitalise on pricing errors by the bookmakers.
In the first month of launching our members profited over 600 Points including 53/1, 50/1 & 40/1 winners.

Premium Members Area
Chat with our premium members and receive tips inside our premium members chat group!
And More!
Get Your 3X Month Subscription
Save 40% On Your Membership!
Our monthly membership is usually £24.99. However, if you upgrade to a 3 x month membership on this page, you'll only pay £44.99.
It makes SENSE to take action today, save money, and secure your place in the Top Man Tip's community. The last thing we would want is for you to be enjoying your time with us…
Placing winning bets, and being part of our amazing community… Only for your membership to lapse, and you miss out on some tips and serious winnings for an exciting upcoming event!
What other community gives you all of these benefits, and has the same incredible track record that we have?
You can never guarantee wins in betting… But joining our Premium Betting Community is the closest thing!
Get Your 3X Month Subscription
Secure Your Place In The Biggest And Best Sports Betting Community
Our sports betting community is more than just a couple of guys that happen to enjoy a similar topic… It's a tight-knit community of passionate betters! People to share the excitement of wins with… And help cut the bitterness of losses…
We also frequently run in-house competitions and giveaways, everything from Last Man Standing, racing competitions, poker nights and more! All of these competitions include cash prizes – plus tons of giveaways!
More than cash prizes, however, the true value of our premium membership comes down to the community members. Our Premium Betting Community can only be described as passionate, excited, and experienced.
We have beginners looking to place their first bets… And veterans with decades of experience… Everyone is welcome to join. As long as you enjoy betting, winning, and being part of a group of like-minded folks – you'll fit right in!
Get Your 3X Month Subscription